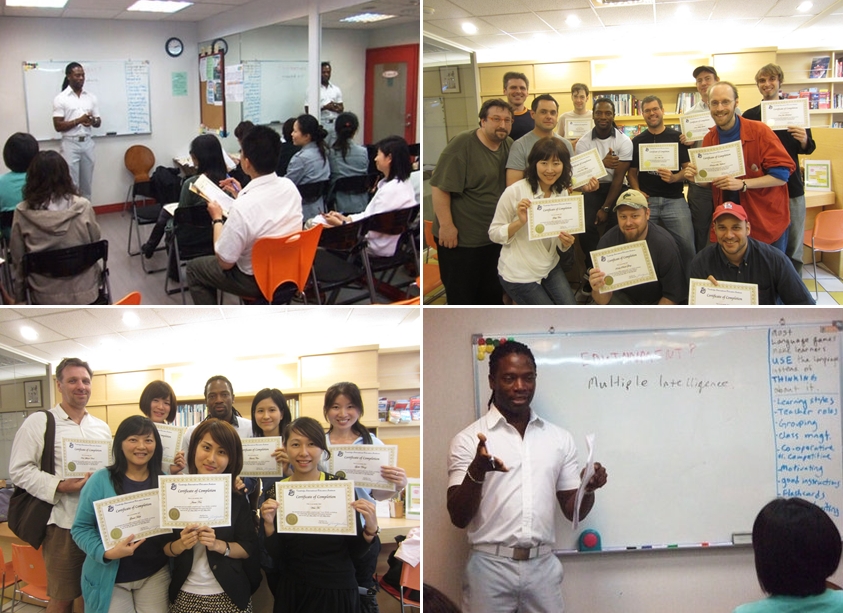 For the recent college graduate, deciding what to do can be a challenge. The job market in the United States is difficult, more schooling may be too much of a financial burden, and simply traveling the world is too expensive. Teaching English overseas can be the perfect solution, and a TESOL (Teaching English to Speakers of Other Languages) certificate can support you in meeting your financial and travel goals.
Teachers of English to Speakers of Other Language
English is the most frequently taught foreign language in non-English speaking nations. The demand for teachers is insatiable. Americans with a TESOL certificate can be placed in Asia, Europe, Latin America and South America. Terms of the contracts will vary from school to school, but every teacher will undoubtedly have both the experience of a lifetime, and a terrific start to a new résumé.
Teach English and Travel Worldwide
With the program at American TESOL Institute, training for a TESOL certificate to teach English overseas can be done in person or online. There is no need to speak the language of the host country, either, though you will probably learn a lot of it by the time your term is done. Arrangements with a particular school will be made by you, but at American TESOL, we are always here to help with advice and guidance. If that weren't enough, we guarantee employment. Yes, we guarantee employment.
Accredited TESOL & ESL Certification and Job Placement
At the American TESOL Institute, we not only give you the skills you will need, but we are the number one program in the United States for teaching English overseas. If you want to work, travel, and give something back to the world, getting a TESOL certificate is perfect. For more information please call us toll free at (877) 748-7900.
Teaching ESL & TESOL Job Placement Guarantee
Upon successfully graduating from American TESOL Institute, we take privilege to assist you in getting a teaching job. Our resources and guidance can place you in Korea, Japan, China, Taiwan, Thailand, Europe, or anywhere else in the world. You can also apply for a volunteer teaching job at schools or private organizations. There are many students who opt for etutoring jobs or tutoring jobs at trainees home. The paid tutoring job scale for TESOL and ESL positions varies with location. While considering where to teach it's important to consider climatic, adaptability, kids' response and many other factors. At the American TESOL Institute, we train you in such a way that you will be pleased to work anywhere with highly acclaimed repute and respect. Click here for more information: Online TESOL Certification Course