TESOL Foundation program offers a general guide to TESOL with a focus on either teaching children or business English. TESOL Foundation includes two certification courses, TESOL Advanced, plus choose TESOL for Children, or TESOL for Business certification course.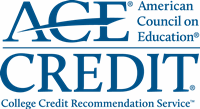 American TESOL Institute's online TESOL certification program has been evaluated and recommended for college credit by The American Council on Education's College Credit Recommendation Service. (ACE CREDIT)
American TESOL Institute - The National Guide to College Credit for Workforce Training


American TESOL Institute is approved by the Florida Department of Veterans Affairs to offer test for licensing and certification needed to enter, maintain or advance into employment in a civilian vocation or profession under Title 38 of the U.S.C., and Chapter 1606 of Title 10 U.S.C.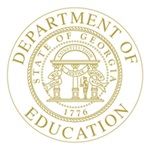 American TESOL Institute is approved by the Georgia Department of Education to provide professional learning units by which teachers, administrators, and other staff acquire, enhance, and refine the knowledge, skills, practices, and dispositions necessary to create and support high levels of learning for all students.
American TESOL Institute is a BBB accredited business.
American TESOL Institute, China HQ
1002, No.88 Caoxi North Rd., Shanghai, PRC
Tel: 021-51078189
Fax: 021-61555290
Email: info@tesolchina.org
WeChat: TESOL-China
QQ: 27669474
Official Website:
www.tesolsh.com
www.tesolchina.com
Contact American TESOL